Opel Corsa Owners Manual: Introduction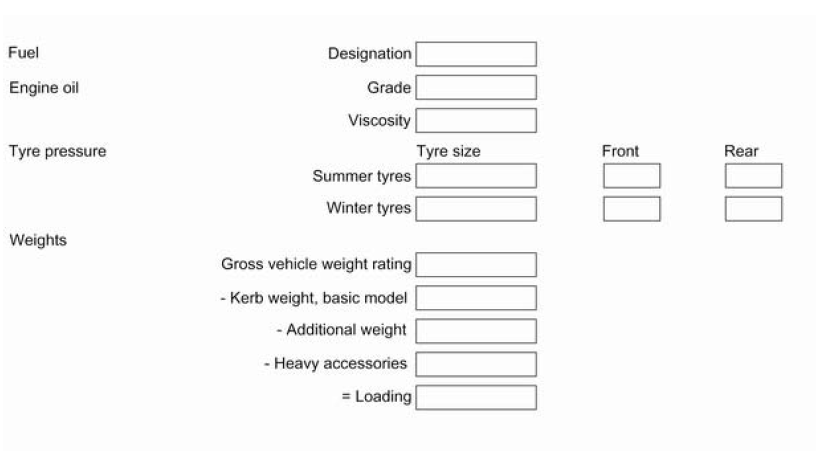 Introduction
Vehicle specific data
Please enter your vehicle's data on the previous page to keep it easily accessible. This information is available under the sections "Service and maintenance" and "Technical data" as well as on the identification plate.
Introduction
Your vehicle is a designed combination of advanced technology, safety, environmental friendliness and economy.
This Owner's Manual provides you with all the necessary information to enable you to drive your vehicle safely and efficiently.
Make sure your passengers are aware of the possible risk of accident and injury which may result from improper use of the vehicle.
You must always comply with the specific laws and regulations of the country that you are in. These laws may differ from the information in this Owner's Manual.
When this Owner's Manual refers to a workshop visit, we recommend your Opel Authorised Repairer.
All Opel Authorised Repairers provide first-class service at reasonable prices. Experienced mechanics trained by Opel work according to specific Opel instructions.
The customer literature pack should always be kept ready to hand in the vehicle.
Using this manual
■ The "In brief" section will give you an initial overview.
■ The table of contents at the beginning of this manual and within each section shows where the information is located.
■ The index will enable you to search for specific information.
■ This Owner's Manual depicts lefthand drive vehicles. Operation is similar for right-hand drive vehicles.
■ The Owner's Manual uses the factory engine designations. The corresponding sales designations can be found in the section "Technical data".
■ Directional data, e.g. left or right, or front or back, always relate to the direction of travel.
■ Depending on the model variant, country variant, integrated special equipment and accessories, the scope of equipment in the vehicle can differ from the items mentioned in this Owner's Manual.
■ Display messages and interior labelling are written in bold letters.
Danger, Warnings and Cautions
Danger:
Text marked Danger provides information on risk of fatal injury.
Disregarding this information may endanger life.
Warning:
Text marked Warning provides information on risk of accident or injury. Disregarding this information may lead to injury.
Caution:
Text marked Caution provides information on possible damage to the vehicle. Disregarding this information may lead to vehicle damage.