Opel Corsa Owners Manual: Vehicle unlocking, Seat adjustment
Vehicle unlocking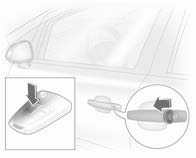 Turn the key in the driver's door lock to the front or press button


to
unlock the doors and load compartment. Open the doors by pulling the handles. To open the tailgate, pull the button underneath the tailgate moulding.
Radio remote control, Central locking system, Load
compartment.
Seat adjustment
Seat positioning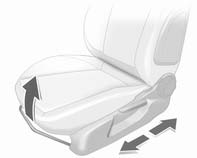 Pull handle, slide seat, release handle.
Seat adjustment, Seat position.
Danger:
Do not sit nearer than 25 cm (10 inches) from the steering wheel, to permit safe airbag deployment.
Seat backrests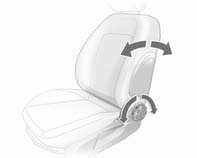 Turn handwheel. Do not lean on seat backrest when adjusting.
Seat adjustment, Seat position, Folding front passenger seat backrest.
Seat height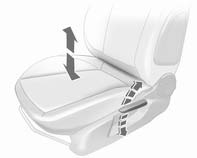 Lever pumping motion
up = higher.
down = lower. Seats, Seat position.