Opel Corsa Owners Manual: Side airbag system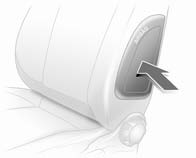 Side airbag system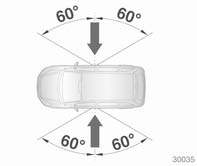 The side airbag system consists of an airbag in each front seat backrest and in the rear outboard seat backrests.
This can be identified by the word AIRBAG.
The side airbag system is triggered in the event of an accident of a certain severity in the depicted area. The ignition must be on.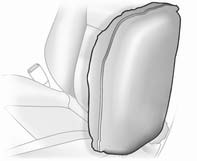 The risk of injury to the upper body and pelvis in the event of a side-on collision is considerably reduced.
Warning:
Keep the area in which the airbag inflates clear of obstructions.
Notice:
Only use protective seat covers that have been approved for the vehicle.
Be careful not to cover the airbags.