Opel Corsa Owners Manual: Ashtrays, Portable ashtray, Instrument cluster, Speedometer, Odometer
Ashtrays
Caution:
To be used only for ash and not for combustible rubbish.
Portable ashtray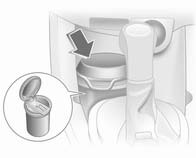 Portable ashtray
Ashtray container for mobile use in the vehicle. To use, open cover.
Instrument cluster
In some versions, the needles of the instruments briefly rotate to the end position when the ignition is switched on.
Speedometer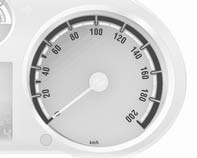 Speedometer
Indicates vehicle speed.
Speed warning
With the "Personalised key" function (P6), a particular maximum speed can be assigned to each vehicle key.
When this speed is exceeded, a warning buzzer sounds. Vehicle personalisation.
Odometer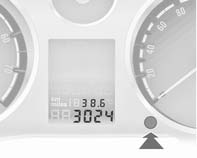 Odometer
The bottom line displays the recorded distance.