Opel Corsa Owners Manual: Light switch, Automatic light control
Light switch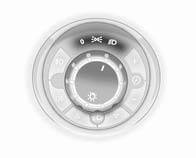 Light switch
Turn light switch:


= Off.

= Side lights.

= Headlights.

Control indicator

.

If the ignition is switched off with the headlights on, only the side lights remain illuminated.
Automatic light control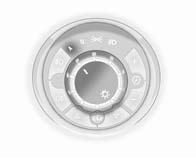 Automatic light control
Light switch set to A: When the engine is running, headlights are switched on when external light conditions are poor.
For reasons of safety, the light switch should always remain in the A position.
Move light switch to

if
visibility is
poor because of fog or mist.