Opel Corsa Owners Manual: Electronic driving programmes
■ Following a cold start, the operating temperature programme increases engine speed to quickly bring the catalytic converter to the required temperature.
■ The automatic neutral shift function automatically shifts to idling when the vehicle is stopped with a forward gear engaged.
■ The adaptive programme tailors gearshifting to the driving conditions, e.g. greater load or gradients.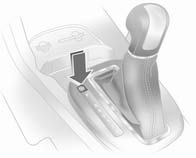 Winter programme

Activate the Winter programme to assist starting off on a slippery road surface.
Activation
Press the

button with P,
R, N, D or
3 engaged. The vehicle starts off in 3rd gear.
Deactivation
The Winter programme is switched off by:
■ pressing the

button again,
■ manually selecting 2 or 1, ■ turning off the ignition, ■ or if the transmission oil temperature is too high.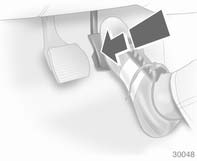 Kickdown
If the accelerator pedal is pressed past the pressure point, the transmission shifts to a lower gear depending on engine speed.
Fault
In the event of a fault, A illuminates.
The transmission no longer shifts automatically. Continued travel is possible with manual shifting.
2nd gear is not available. Manual shifting:
1 = 1st gear.
2 = 3rd gear.
3, D = 4th gear.
Have the cause of the fault remedied by a workshop.