Opel Corsa Owners Manual: Vehicle Identification Number, Identification plate
Vehicle Identification Number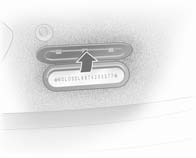 Vehicle Identification Number
The Vehicle Identification Number is stamped on the identification plate and on the floor pan, under the floor covering, visible under a cover.
The Vehicle Identification Number may be embossed on the instrument panel visible through the windscreen.
Identification plate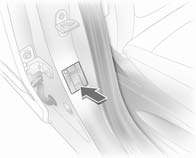 Identification plate
The identification plate is located on the front right door frame.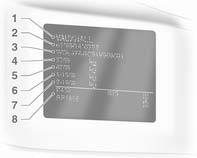 Information on identification plate: 1 = Manufacturer.
2 = Type approval number.
3 = Vehicle Identification Number.
4 = Permissible gross vehicle weight rating.
5 = Permissible gross train weight.
6 = Maximum permissible front axle load.
7 = Maximum permissible rear axle load.
8 = Vehicle-specific or
countryspecific data.
The combined total of front and rear axle loads must not exceed the permissible gross vehicle weight. For example, if the front axle is bearing its maximum permissible load, the rear axle can only bear a load that is equal to the gross vehicle weight minus the front axle load.
The technical data is determined in accordance with European Community standards. We reserve the right to make modifications.
Specifications in the vehicle documents always have priority over those given in this manual.