Opel Corsa B 1993–2000 Service and Repair Manual: Front trim panel - removal and refitting
Removal
1. The front trim panel incorporates the radiator grille and the front bumper.
2. Remove the three screws which secure the panel to the bonnet lock platform (see illustration).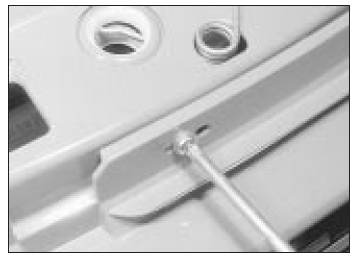 Undoing a front trim panel screw
3. From under the vehicle remove the two nuts which secure the lower part of the panel (see illustration).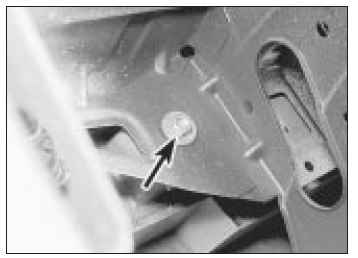 Front trim panel securing nut (arrowed)
4. Pull the panel forwards so that it slides off the side mountings. If front foglights are fitted, disconnect them as the panel is withdrawn (see illustration). Also disconnect the headlamp washer pipes (when fitted).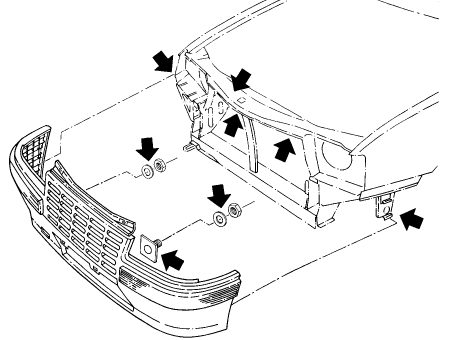 Front trim panel mounting points
Refitting
5. Refit in the reverse order to removal. The side mountings are riveted in position and can be renewed if wished after drilling out the rivets.