Opel Corsa B 1993–2000 Service and Repair Manual: Checks carried out with the vehicle on the ground
Vehicle identification
Number plates must be in good condition, secure and legible, with letters and numbers correctly spaced - spacing at (A) should be twice that at (B).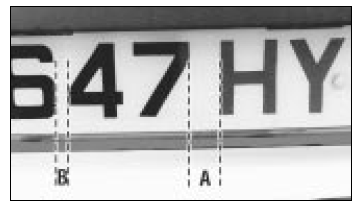 The VIN plate (A) and homologation plate (B) must be legible.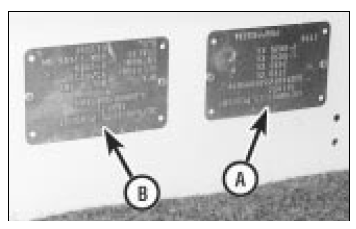 Electrical equipment
Switch on the ignition and check the operation of the horn.
Check the windscreen washers and wipers, examining the wiper blades; renew damaged or perished blades. Also check the operation of the stop-lights.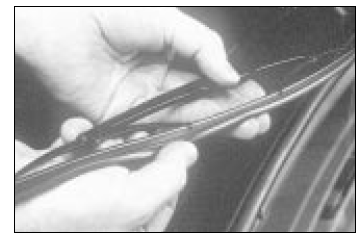 Check the operation of the sidelights and number plate lights. The lenses and reflectors must be secure, clean and undamaged.
Check the operation and alignment of the headlights. The headlight reflectors must not be tarnished and the lenses must be undamaged.
Switch on the ignition and check the operation of the direction indicators (including the instrument panel tell-tale) and the hazard warning lights. Operation of the sidelights and stop-lights must not affect the indicators - if it does, the cause is usually a bad earth at the rear light cluster.
Check the operation of the rear foglight(s), including the warning light on the instrument panel or in the switch.
Footbrake
Examine the master cylinder, brake pipes and servo unit for leaks, loose mountings, corrosion or other damage.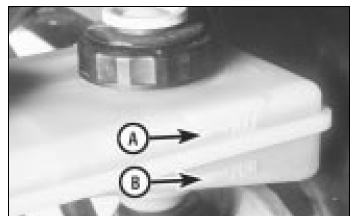 Inspect both front brake flexible hoses for cracks or deterioration of the rubber. Turn the steering from lock to lock, and ensure that the hoses do not contact the wheel, tyre, or any part of the steering or suspension mechanism.

With the brake pedal firmly depressed, check the hoses for bulges or leaks under pressure.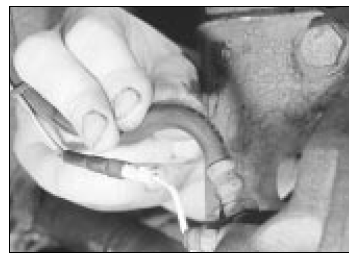 Steering and suspension
Have your assistant turn the steering whee from side to side slightly, up to the point where the steering gear just begins to transmit this movement to the roadwheels. Check for excessive free play between the steering wheel and the steering gear, indicating wear or insecurity of the steering column joints, the column-to-steering gear coupling, or the steering gear itself.
Have your assistant turn the steering whee more vigorously in each direction, so that the roadwheels just begin to turn. As this is done, examine all the steering joints, linkages, fittings and attachments. Renew any component that shows signs of wear or damage. On vehicles with power steering, check the security and condition of the steering pump, drivebelt and hoses.
Check that the vehicle is standing level, and at approximately the correct ride height.
Shock absorbers
Depress each corner of the vehicle in turn, then release it. The vehicle should rise and then settle in its normal position. If the vehicle continues to rise and fall, the shock absorber is defective. A shock absorber which has seized will also cause the vehicle to fail.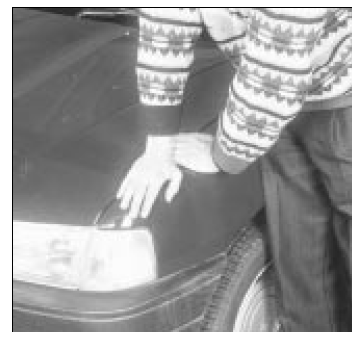 Exhaust system
Start the engine. With your assistant holding a rag over the tailpipe, check the entire system for leaks. Repair or renew leaking sections.