Opel Corsa Owners Manual: Instrument panel fuse box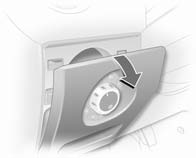 Instrument panel fuse box
The fuse box is behind the the light switch. Pull the top edge of the panel and fold down.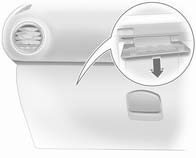 In right-hand drive vehicles, the fuse box is located behind a cover in the glovebox. Open the glovebox and remove the cover. To close, first put on the cover, then lock it into position.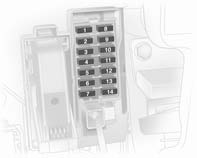 1. –.
2. Instruments, Info-Display.
3. Radio.
4. Ignition switch.
5. Windscreen washer system.
6. Central locking system, tailgate.
7. Central locking system.
8. –.
9. Courtesy light.
10. Electrical power steering.
11. Light switch, brake light.
12. ABS, brake light.
13. Heated steering wheel.
14. Parking assist, rain sensor, interior mirror.