Opel Corsa B 1993–2000 Service and Repair Manual: 1B1 carburettor - adjustments
Note: Under normal operating conditions only the carburettor idle adjustments will need attention. Checking and adjustment of the following settings is not a routine operation and should only be necessary after carburettor overhaul or if the operation of the carburettor is suspect.
Fast idle
1. Bring the engine to normal operating temperature and connect a tachometer (rev counter) to it. Stop the engine.
2. Pull the choke control fully out. Check that the choke lever on the carburettor is resting against its stop, and that the index notch on the cam plate is aligned with the mark on the adjuster screw (see illustration). Slacken the screw on the cam plate if necessary and correct the alignment, then retighten the screw.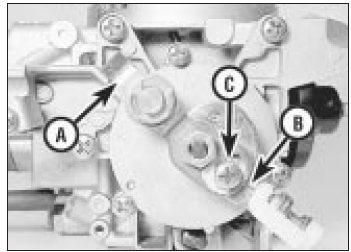 Fast idle adjustment
Lever against stop
Index notch
Cam plate screw
3. Start the engine without touching the throttle. With the choke valve fully open, the fast idle speed should be as given in the Specifications. If adjustment is necessary, remove the tamperproof cap and turn the adjustment screw until the speed is correct (see illustration).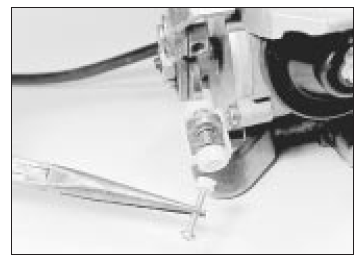 Removing the tamperproof cap from the fast idle adjustment screw
Choke unit cover
4. The index notches on the cover and carburettor housing must align (see illustration). Slacken the cover clamp screws if necessary to adjust, then retighten the screws.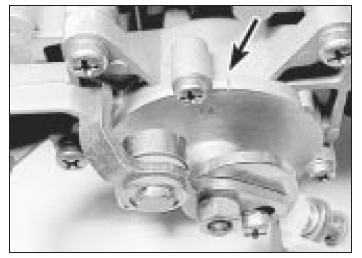 Notches on choke cover and carburettor housing (arrowed) aligned
5. If the choke cover is removed for any reason, ensure when refitting that the opening lever is positioned to the left of the drive lever (see illustration).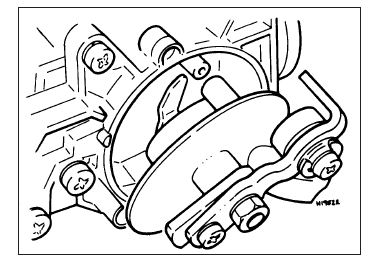 Position choke cover with opening lever to the left of drive lever
Vacuum pull-down unit
6. If suspected of malfunction this unit can be checked using a hand vacuum pump and gauge. Disconnect the vacuum hose from the throttle body and connect the vacuum pump.
Apply vacuum to the pull-down unit; if the vacuum drops, the unit is leaking and must be renewed.
Choke valve gap
7. Measurement points are shown here (see illustrations).
Lock the screw with paint on completion.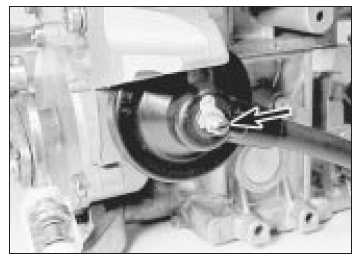 Choke valve gap adjustment screw (arrowed)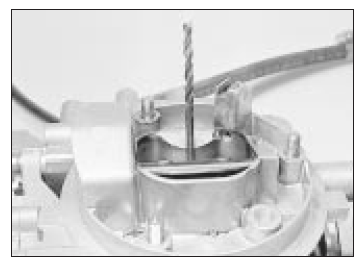 Measuring the choke valve gap using a twist drill
Throttle valve basic adjustment
8. This requires special measuring equipment and must be left to a Vauxhall dealer or a carburettor specialist.
Accelerator pump delivery
9. A rough check may be made without removing the carburettor as follows. Remove the air cleaner and run the engine for a few seconds, then switch it off. Look into the carburettor venturi and open the throttle fully by hand. As the throttle is opened, a clean double jet of fuel should be seen spraying from the delivery tube. If not, remove the carburettor and make further checks as follows.
10. The adjustment point is as shown (see illustration).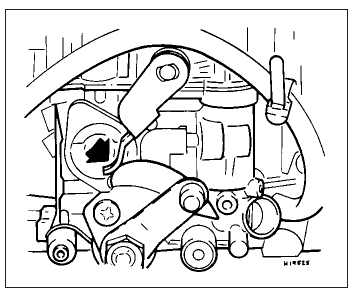 Accelerator pump adjustment point
Loosen clamp screw (under arrow) and rotate the cam plate