Opel Corsa B 1993–2000 Service and Repair Manual: Headlamp/direction indicator lens assembly - removal and refitting
Removal
1. Remove the direction indicator, headlamp and sidelamp bulbs.
2. Undo the securing screw and withdraw the direction indicator lens (see illustrations).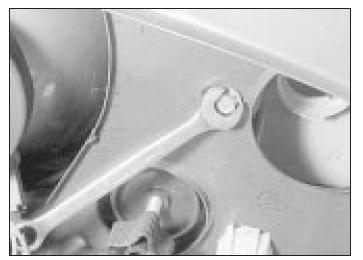 Undoing a direction indicator lens screw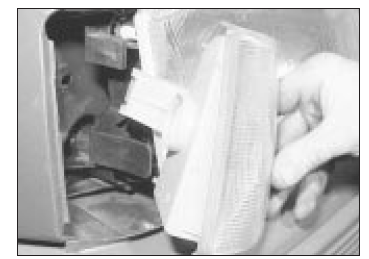 Removing a direction indicator lens
3. Remove the two screws which secure the headlamp unit, free it from its clips and withdraw it (see illustrations). Do not disturb the alignment adjusting screws.

Headlamp lens outboard securing screw (arrowed)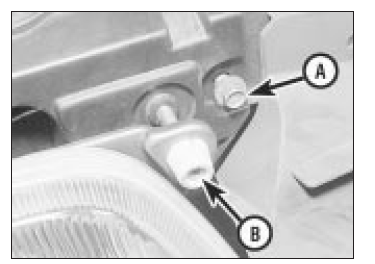 Headlamp lens inboard securing screw (A). Do not disturb alignment adjusting screw (B)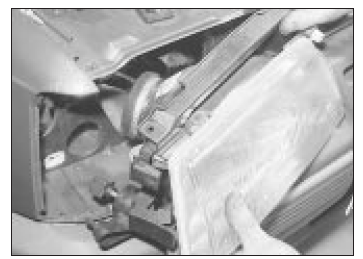 Removing a headlamp lens
Refitting
4. Refit in the reverse order to removal. Make sure that the front panel sealing lip aligns with the headlamp; use sealing tape if necessary. If a new unit has been fitted, or if the headlamp alignment has been otherwise disturbed, have the alignment checked and adjusted.