Opel Corsa B 1993–2000 Service and Repair Manual: Vehicle Identification Numbers
Modifications are a continuing and unpublicised process in vehicle manufacture, quite apart from major model changes. Spare parts manuals and lists are compiled upon a numerical basis, the individual vehicle identification numbers being essential to correct identification of the component concerned.
When ordering spare parts, always give as much information as possible. Quote the car model, year of manufacture, body and engine numbers as appropriate.
The Vehicle Identification Number (VIN) plate is riveted to the top of the body front crossmember, and can be viewed once the bonnet is open. The plate carries the VIN and vehicle weight information, and paint and trim colour codes (see illustration).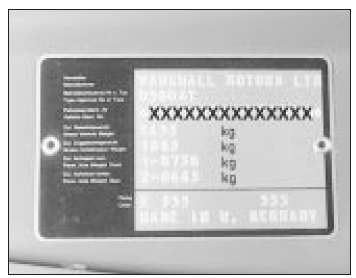 Vehicle identification plate
The engine number is stamped onto a machined flat on the front face of the cylinder block (see illustration).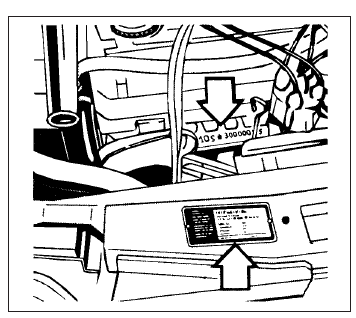 Engine number and VIN plate locations (arrowed)
The chassis number is stamped into the body floor panel, between the driver's seat and the door sill (see illustration).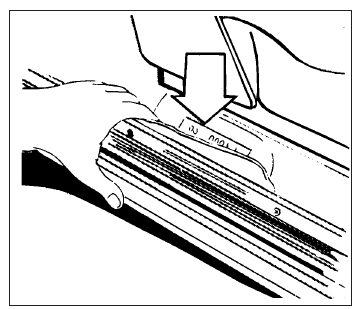 Chassis number location (arrowed)