Opel Corsa Owners Manual: Service display, Transmission display, Control indicators
Service display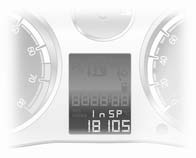 Service display
The message InSP appears when it is time for servicing. Further information.
Transmission display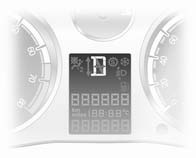 Transmission display
The mode or selected gear is shown in the transmission display.
P = Automatic transmission, park position.
R = Reverse gear.
N = Neutral.
A = Manual transmission
automated, automatic
mode.
D = Drive.
1, 2,
3
= Selected gear, automatic transmission.
1 - 5 = Current gear, manual transmission automated,
manual mode.
Control indicators
The control indicators described are not present in all vehicles. The description applies to all instrument versions. When the ignition is switched on, most control indicators will illuminate briefly as a functionality test.
The control indicator colours mean: red = danger, important
reminder.
yellow = warning, information, fault.
green = confirmation of activation.
blue = confirmation of activation.